Second Wind Brewing Company
On my drive back to Boston from Cape Cod on a sunny, chilly, windy December Saturday (aren't they all chilly in December in Massachusetts?), I stopped in Plymouth for a fried scallop plate at Woods Seafood and then went to Second Wind Brewing Company.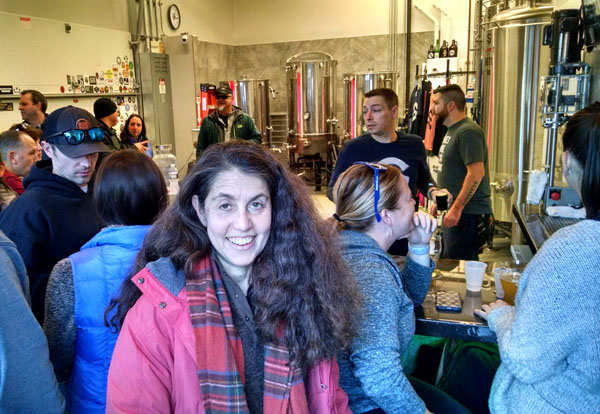 The brewery's unassuming premises are in a garage behind an apartment complex.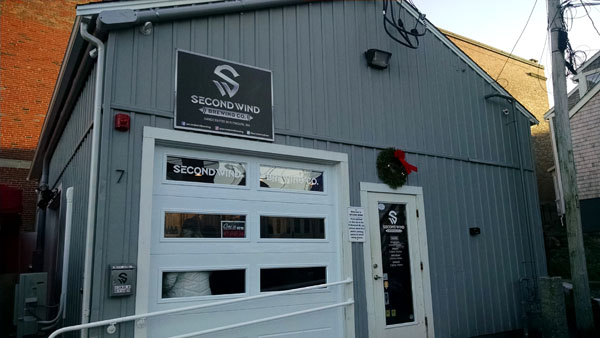 So it has no parking. However, you can park down the street, and it's worth the water view!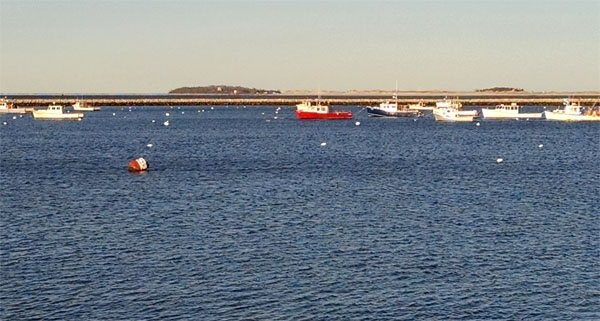 As I walked up the street to the brewery, seagulls cawed overhead. On this chilly Saturday the brewery's tap room, which opened in May, was quite crowded. Upon entering the front door, I had to jostle my way gently to the bar in a bit of friendly human Tetris. With only six seats at the bar, most people stand. Once you get through, choose between the eight different beers on tap (these change weekly or every other week). Enjoy a pint or choose any four 5 oz. pours.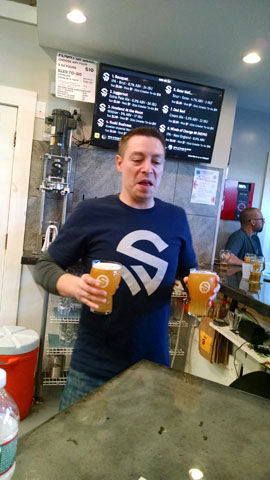 Scottie will mark your four choices with a marker on a metal muffin tin and ask whether you want pretzels. When he delivers your four pours in the muffin tin, he will recommend the best order in which to drink them.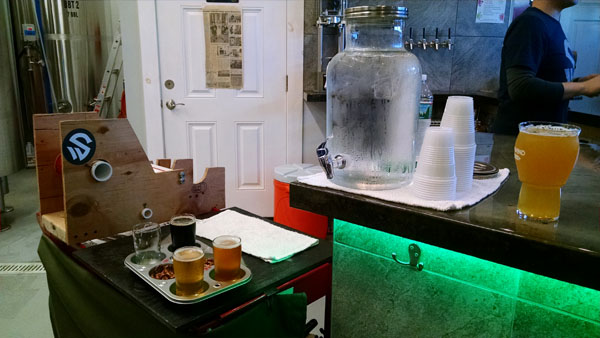 The beer is brewed right on the premises.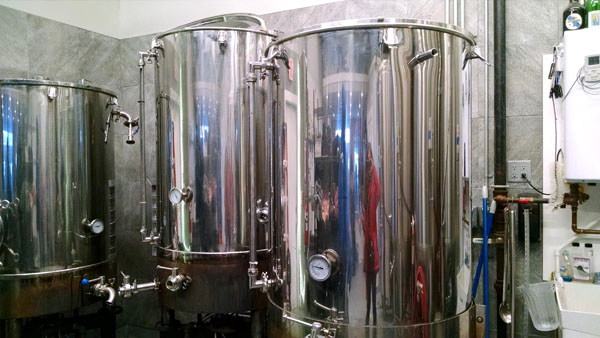 In the summer, the brewery's space expands to include an outdoor beer garden under a red tent. I hope to return then, on a much less chilly Saturday!