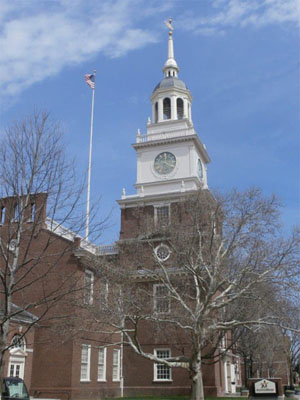 During a recent trip to visit the University of Michigan in Ann Arbor, I made an excursion to take the Ford Rouge Factory Tour in Dearborn. While driving there from Ann Arbor on I-94, I knew I was near Detroit when I saw the famous Uniroyal Giant Tire (made for the 1964 New York World's Fair) at the side of the highway.
The Ford Rouge Factory Tour starts at the Henry Ford Museum, where you take the 12-minute bus ride to the Rouge plant. First, in the Legacy Theater, watch an 11-minute film chronicling the history of the Ford Motor Company, including rare archival footage. Learn that initially it took 12 hours to assemble a Model T car, known informally as Tin Lizzy. Famously, Henry Ford experimented with the movement of work to man rather than man to work—the advent of the assembly line. By 1915, it was taking only 53 minutes to put together a Model T.
The Station 2 Manufacturing Innovation Theater presents a loud, dramatic experience that seeks to replicate the feel of being on the Rouge factory floor. Bright lights flash. Stamping, booming sounds encompass you. The floor beneath you rumbles during the final testing. At the front of the theater, a model car rises from below the ground. Two robots, one on each side, demonstrate the steps of production.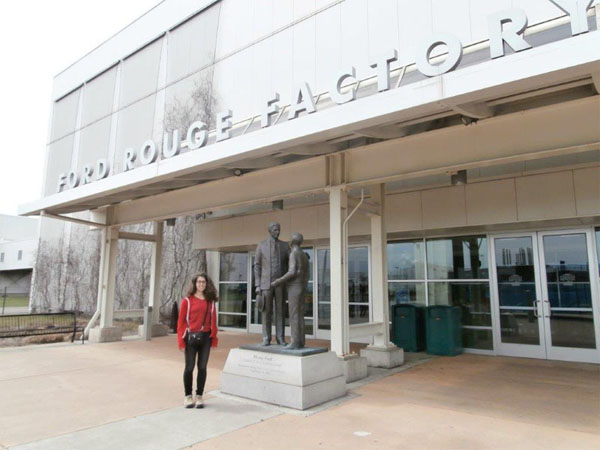 Ride the elevator to the observation deck, 80 feet above the ground.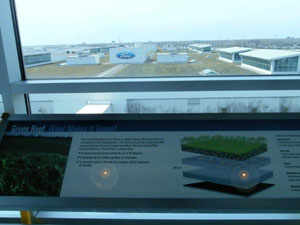 In the distance, you can see the smokestacks of power stations that turn paint fumes into electricity. But not all is industrial. The Dearborn Truck Plant's final assembly building has a green, living roof. The sedum plants that grow there collect and filter the water runoff from storms or melting snow. The vegetation also provides habitats for nesting birds and keeps the factory and its surroundings cooler than they would be under a conventional roof made of synthetic materials. At 10.4 acres, Ford's green roof is one of the largest living roofs in the world.