During a week spent in Quito, Ecuador, we took a day trip to Mindo, a small town in the cloud forest of the Andean foothills. Located about two hours by car from Quito, Mindo is a convenient outpost for adventurous ecotourism. Popular activities there include hiking, rafting, tubing, rock-climbing, ziplining, mountain biking, birding, butterfly observing, and "herping" (reptile-watching).
My daughter had already visited Mindo with friends while spending a college semester in Quito, so she was the perfect guide. We spent the morning observing and learning about the area's dozens of hummingbird species from a man who planted a small forest with hummingbirds' favorite plants.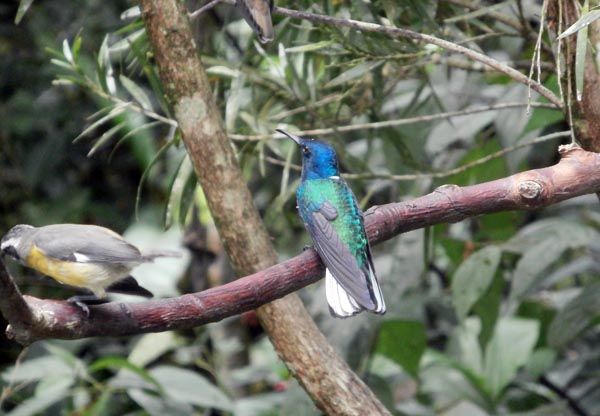 The focus of our visit was El Quetzal de Mindo, a lodge and restaurant with its own chocolate factory.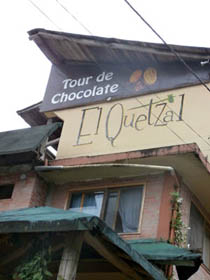 Before seeing the chocolate-making operation, we lunched in the small, quirky eatery, conveniently located across from the El Quetzal factory. Amid the restaurant's vibrant decorations, we had local quinoa in every form imaginable—from quinoa burgers to quinoa juice to quinoa soup to quinoa pudding. All of the offerings there are vegetarian and vegan, which was perfect for my animal-loving and environmentally friendly children.
The Chocolate Tour at El Quetzal de Mindo
El Quetzal offers tours of its chocolate-making process—from bean to bar—as well as a high-end gift shop, restaurant, bar, and lodge. The tours cost about $10 per person, are offered in English or Spanish, and run seven days a week, 9:00am–5:00pm.
Early in the tour, our guide cracked open a cocoa pod to show us its fleshy seeds and introduced us to the plant on which cocoa pods grow.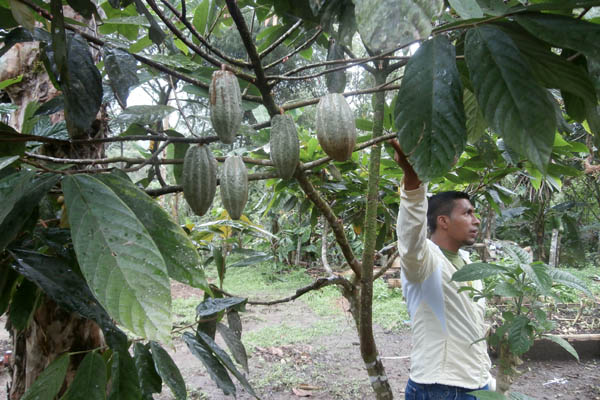 We then saw (and smelled!) the fermentation of cocoa beans.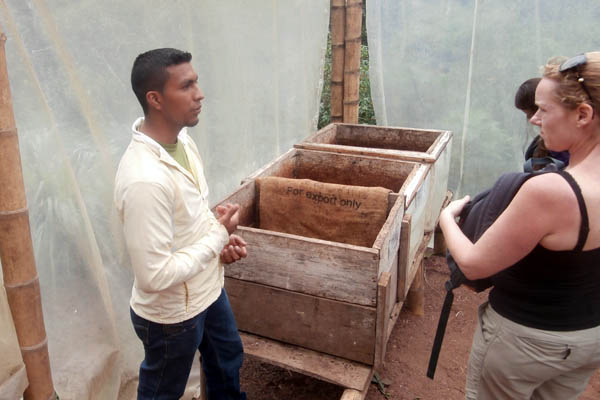 Next we saw thousands of cocoa beans laid out to dry.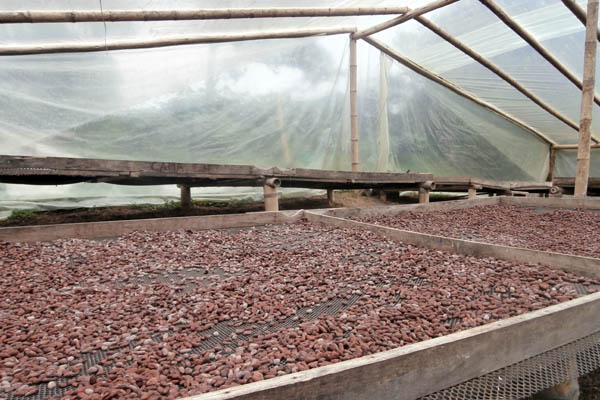 After drying, small batches of cocoa beans are roasted to give them a caramelized, nutty flavor. Specialized metal machines and screens crack and winnow away the cocoa beans' thin shells, leaving behind the meaty cocoa nibs.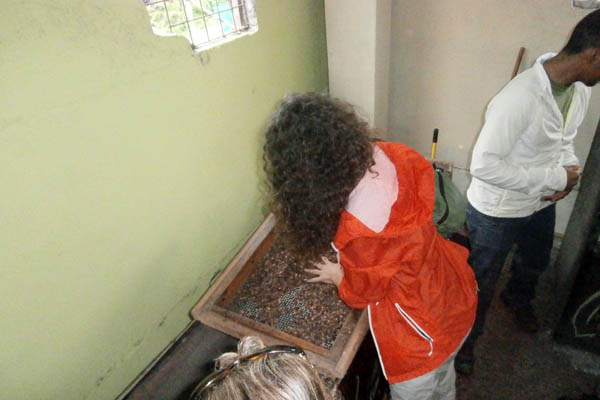 The cocoa nibs are then ground and refined into smooth, melted chocolate. The chocolate is then poured into molds and wrapped by hand in the delicious bars and novelty products that are sold in the company's gift stores and across the Andes.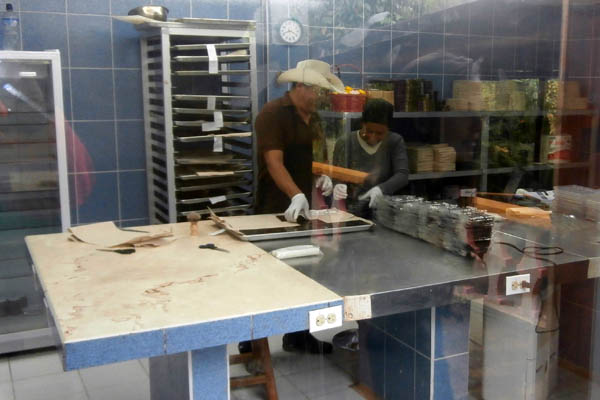 To reward us for listening to the 40-minute tour without stuffing our faces with every bit of chocolate we laid eyes on, the tour guides offered all visitors a steaming cup of tea and the richest, most decadent chocolate brownie you could ever have. The brownie comes with a little cup of pure, unsweetened melted chocolate, to which you can add a variety of seasonings, including honey, salt, and chili. Chocolate enthusiasts are also offered trays with samples of different percentages of cacao, with a motley assortment of fillings and spices.